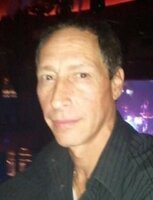 James Crivelli
Dateline: Halfmoon, New York
James Crivelli, 59, of Princess Court in Halfmoon Heights died on Sunday Nov. 21, 2021 at Ellis Hospital after a long illness. He was born in Brooklyn, NY and was the son of the late Thomas and Catherine Mary Marino Crivelli. Jim was educated in Brooklyn School
System. At the time of his death he had been working for Walmart in Halfmoon.
He is the dear brother of Charles, Thomas and Benjamin and Loraine Crivelli and the late Marino Crivelli and Anna Marie Friday; also survived by several nieces and nephews.
Funeral Service will be held on Friday, Dec. 3, 2021 at 3:00 pm in the Gordon C. Emerick Funeral Home, 1550 Rt. 9 Clifton Park, NY 12065.
Visitation will continue from 3:30 – 5:00 pm in the funeral home.