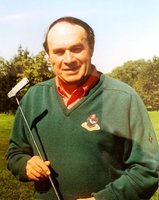 Earl John "Sonny" Skiff
Earl John "Sonny" Skiff of Melbourne, Florida, formerly of Ballston Lake, NY, passed away, peacefully, with his family by his side, on Saturday, May 29, 2021, Memorial Day weekend.
He was born in Schenectady, New York, on Janaury 28, 1932. He graduated Mount Pleasant High School. Following graduation, Earl attended Duke University, with a Basketball and Golf Scholarship and completed his last two years attending Siena College receiving a Bachelors Degree in Accounting. Earl served his country as an officer in the United States Army from 1957-1959. Earl then married Darlene Lee La Rose, in White Plains, NY, in 1960 and they lived in Clifton Park, NY, until they retired, maintaining a dual residency in Melbourne Beach, Fl and Saratoga, NY.
Earl worked for USG, United States Gypsum, as a District Regional Manager, on the East Coast, for 30 years, retiring at the top of his career.
Earl was an active member of The Edison Club, in Rexford, NY and held many records for Golf acheivements in the Albany Schectady area, as well as, the title of NY State Champion and won over 50 tournaments. He loved the game of golf and was a legendary player his entire life. He loved his family, especially his grandchildren. He loved his golfing buddies. He loved people. He loved to always do what he could to help others and to do what was right! He loved to travel and visited numerous continents, including, Australia, New Zealand and all of Europe, playing some of the most renowned Golf Courses in the world, St. Andrews and Pebble Beach.
Earl is survived by his loving wife of 60 years, Darlene, of Melbourne, FL; Daughter, Kelley Anne Hunt and Son in Law, Roger Hunt, of Melbourne Beach, FL; Son, Earl Jay Skiff of Saratoga, NY; Grand Children, Krista Green and Chris and Emma Drozdzal, of Schenectday, NY; Kassandra Green of Corinth, NY and William Earl and Amy Green of South Glens Falls, NY. Sister in Law, Gail Skiff of Clifton Park, NY; Sister Marilyn Morrow of West Palm Beach, FL; Brother, Jack and Judy Skiff of Milford, NH; and many Nieces and Nephews. He was predeceased by his parents Denton and Dorothy Skiff, of Schenectady, NY; Sister Barbara and Brother in Law, Pedro Lopez; Brother, Denton Skiff; Sister Geraldine and Brother in Law, Joseph Parks.
A mass will be held at 11 a.m. Friday, June 18, 2021 at St. Sebastians By The Sea Episcopal Church, 2010 Oak Street, Melbourne Beach, FL. A second service will be held in NY, at Gordon C. Emerick Funeral Home, 1550 US 9, Clifton Park, NY, 12065, on Monday, July 12, 2021. This service will be open to the public at 10 a.m., services commence at 11 a.m. Cemetery burial to be conducted at a later date.
In memoriam, those who wish may send flowers by calling Garden Gate Florist at 518-371-5680 and/or make a donation to Siena College, Athletic Department, 515 Loudon Road, Loudonville, NY 12211-1462. Please make all checks payable to Siena College Athletic Department or go online to www.sienasaintsalive.com
Anyone wishing to share a story or send the family a message is asked to visit Earl Skiff's memorial page at www.Gordoncemerickfuneralhome.com